Rev. Cecil Williams 90th Birthday Illustration
Rev. Cecil Williams is a San Francisco icon. Along with his wife, San Francisco poet laureate Janice Mirikitani, they have been at the center of a social justice movement that revolved around radical inclusivity, love, hopefulness and human kindness. As the co-founders of GLIDE they have forever left an imprint on the city of San Francisco and its people.  In 2019 Rev. Williams turned 90 years old and we wanted to celebrate in community. For his birthday I created custom digital artwork that highlighted the GLIDE values and his well-known words, his words are timeless and still at the heart and soul of GLIDE's mission. I scoured the archives to find source materials including photos, old sermons and handwritten notes.  It was an absolute honor to be able to create something like this to celebrate this landmark birthday. The artwork was used in invitations, public flyers, emails, banners, buttons and more.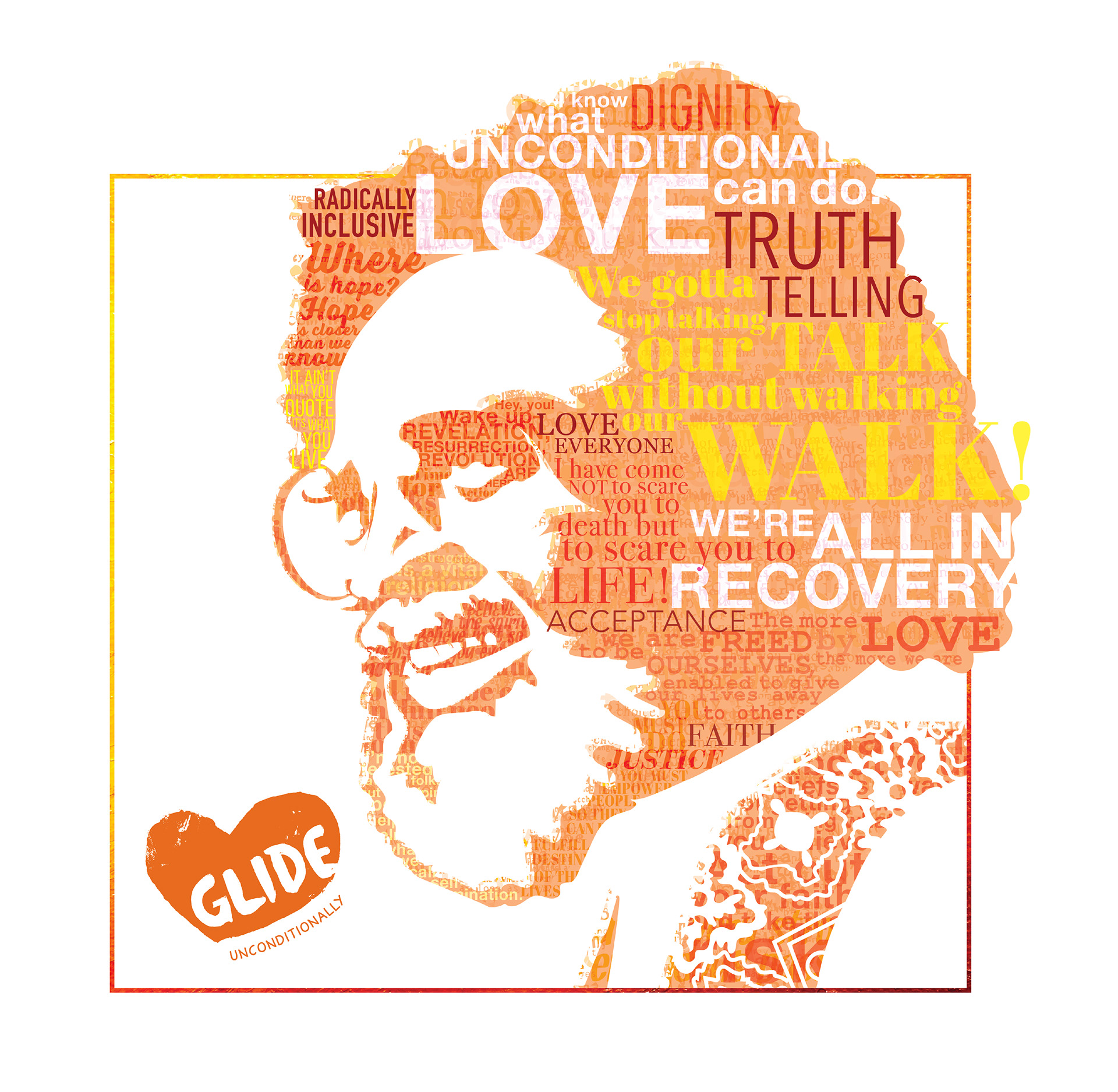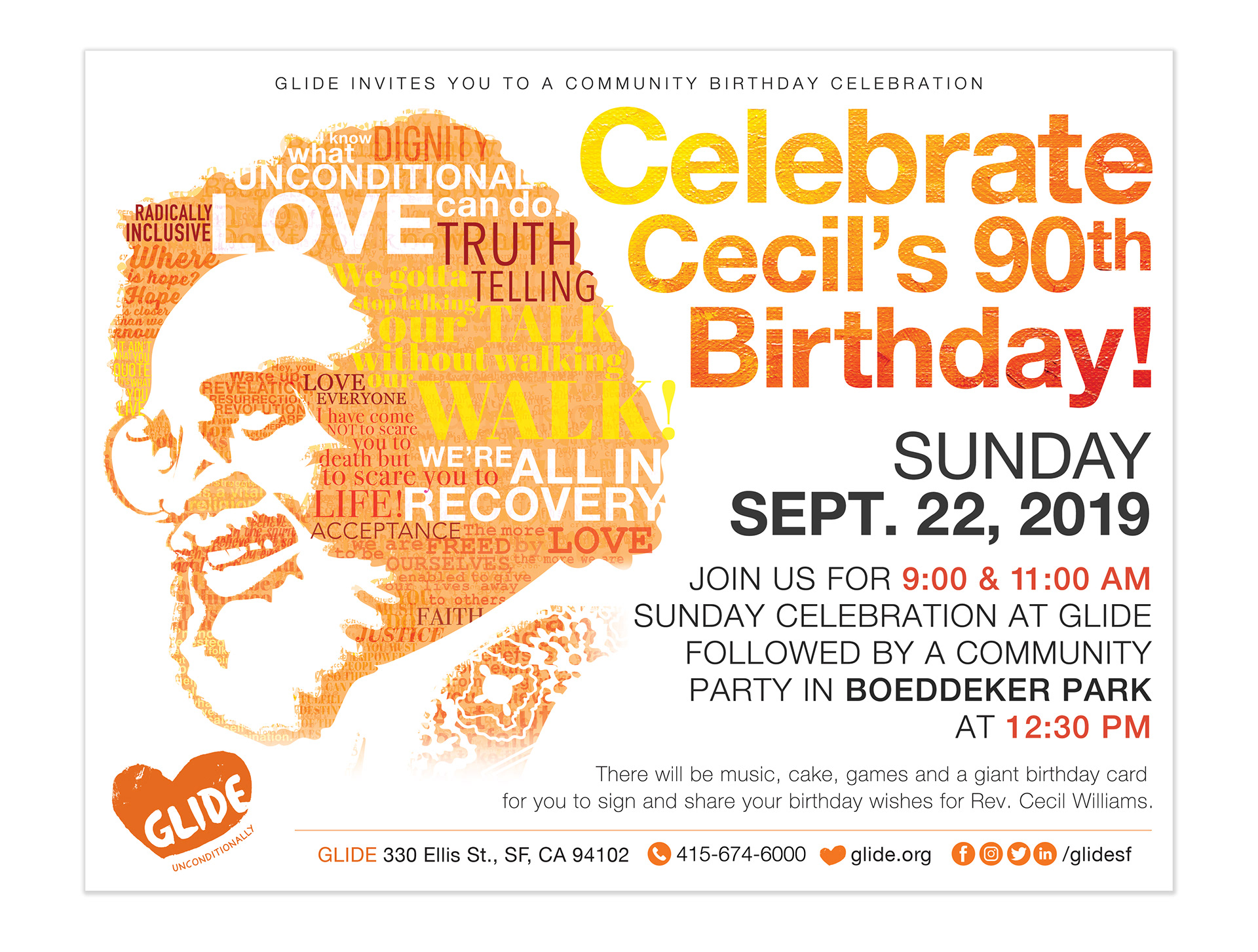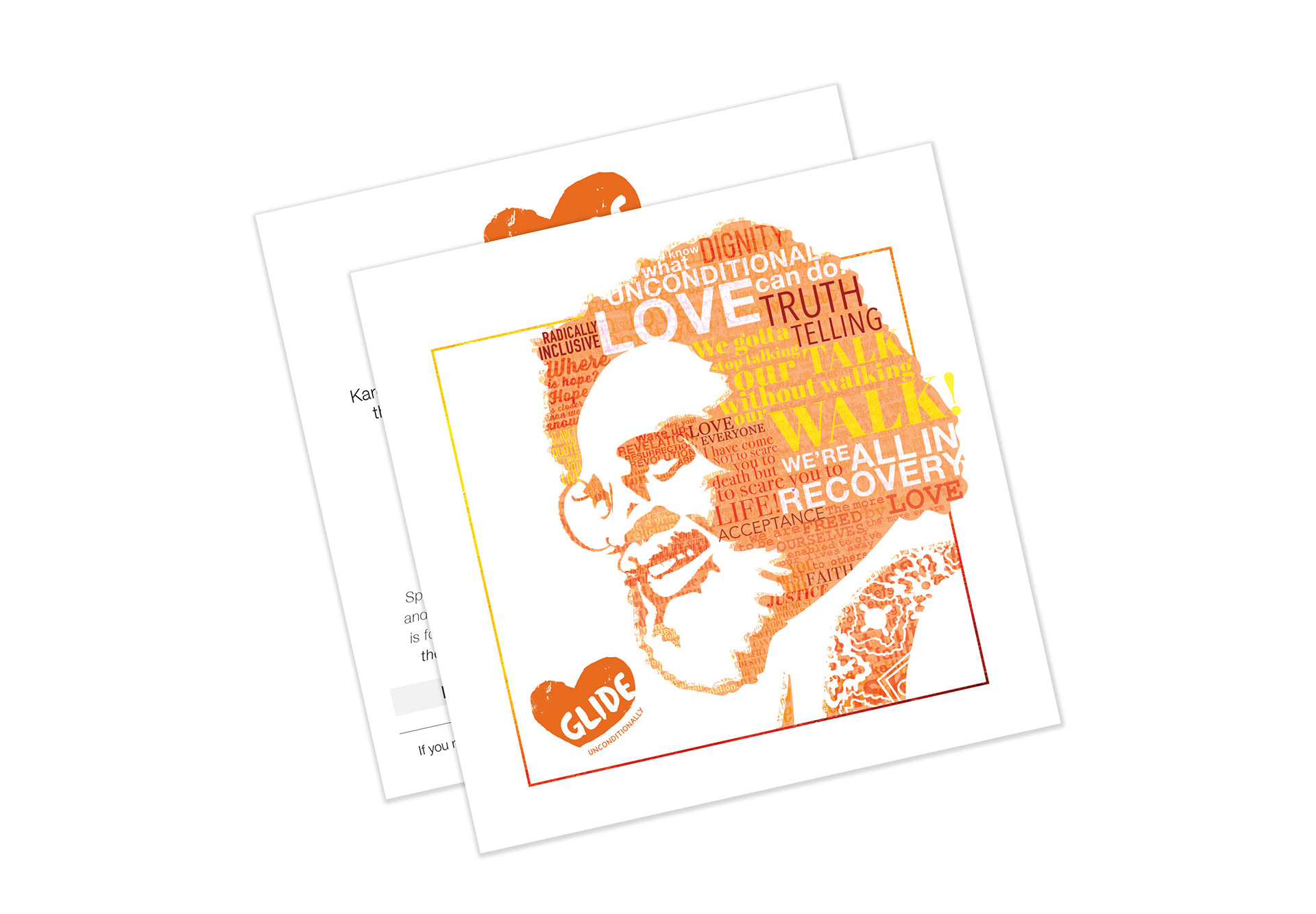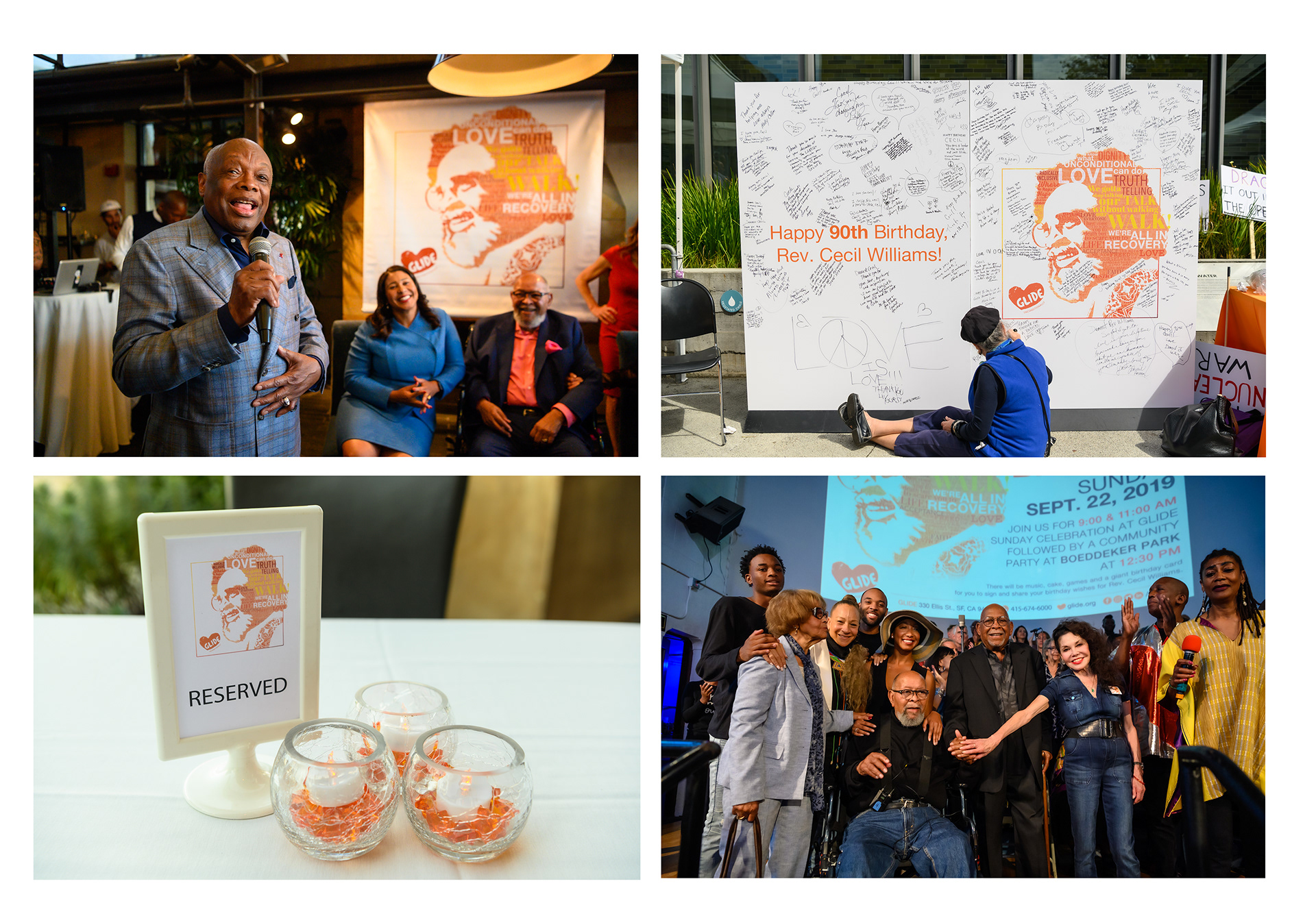 Photos by Alain McLaughlin.